Club Offer
We continue to work with our staff team as well as looking to form partnership with high quality trusted, reliable and affordable outside providers to continue to build our offer. Clubs will change from term to term to reflect the interests of children and also the weather including he ability to be outside after school.
What
When
Who for
Who by
Lego Club
Tuesday Lunchtime
All year groups (rota basis)
Mrs Crankshaw
Chess Club
Tuesday lunchtime
Yr5&6
Miss Emsley
Makaton Choir
Monday after school
KS2
Miss Potter
Makaton Club
Tuesday lunchtime
Year 6
Mrs Jones
Dodgeball
Friday 3.15 – 4.15
Key Stage 1
Mr Griffiths
Sporting Influence Competitions (SI)
Wednesday after school – Summer Term
Sessions for 1&2

Sessions for 3&4

Sessions 5&6

Sporting Influence Staff – More details to follow soon.
Girls Football
Monday 3.15 – 4.30
Girls KS1&2
Mrs Renton
Multi-Sports

Dodgeball

Tuesday 3.15- 4.30

Thursday 3.15 – 4.30

Key Stage 1

Key Stage 2

Mr McTurnan

Mr Atkinson
Below are some examples of clubs currently running and those that run at other times in the year.
Sporting Influence Competition Series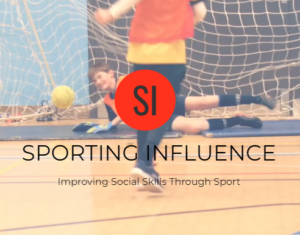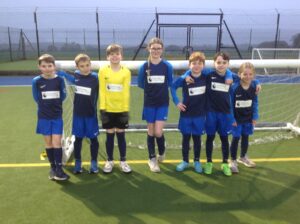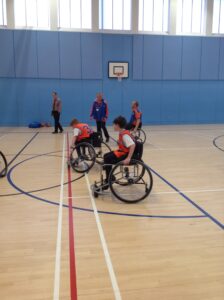 We are delighted to have an excellent partnership with Sporting Influence. We attend their competition series through the year which takes place on Wednesday evening after school. They provide a range of competitive sporting opportunities for children from Year 1 – Year 6 in sports including football, dodgeball, tchoukball, para sports, cricket and athletics.
Table Tennis
In 2021-2022 we used a portion of our PE premium allocation to purchase three table tennis tables as well as bats and balls. This equipment will provide a sustainable legacy for many years to come for children to take part in this fast and fun Olympic and Para Olympic sport. Sessions take place in our upstairs hall with all equipment provided.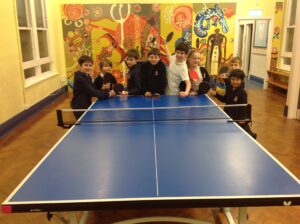 Lego Club
Year 6 children run a Lego club for the younger children every Wednesday lunch from 12.30. It's a very popular club and someone always gets an award for the best creation.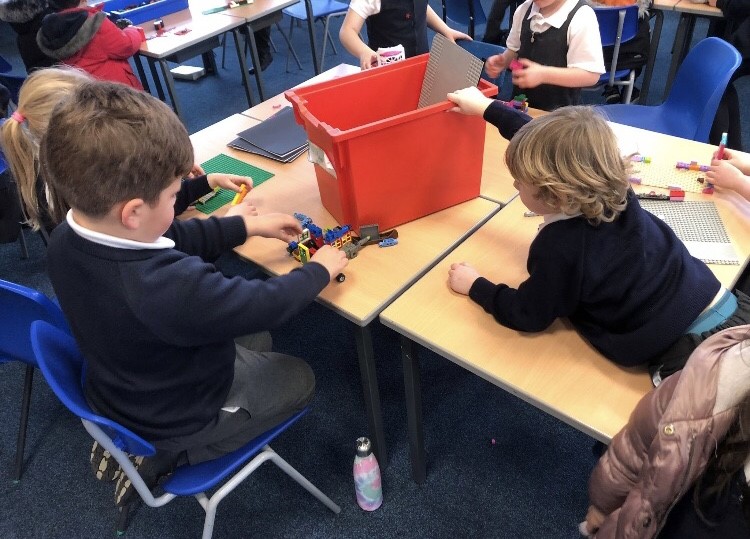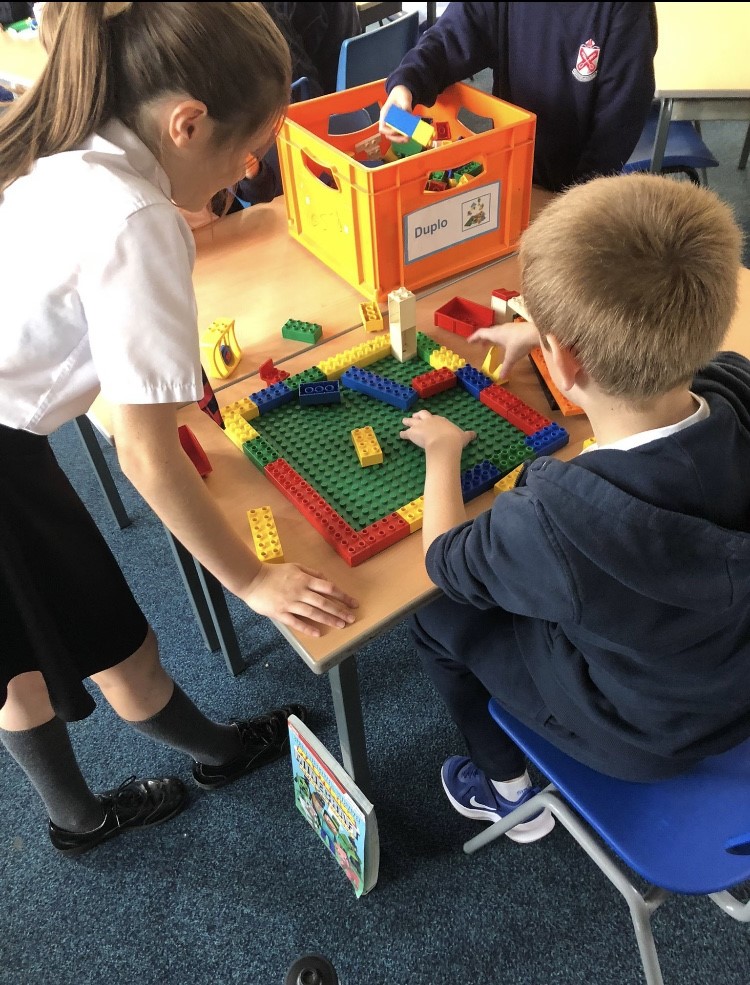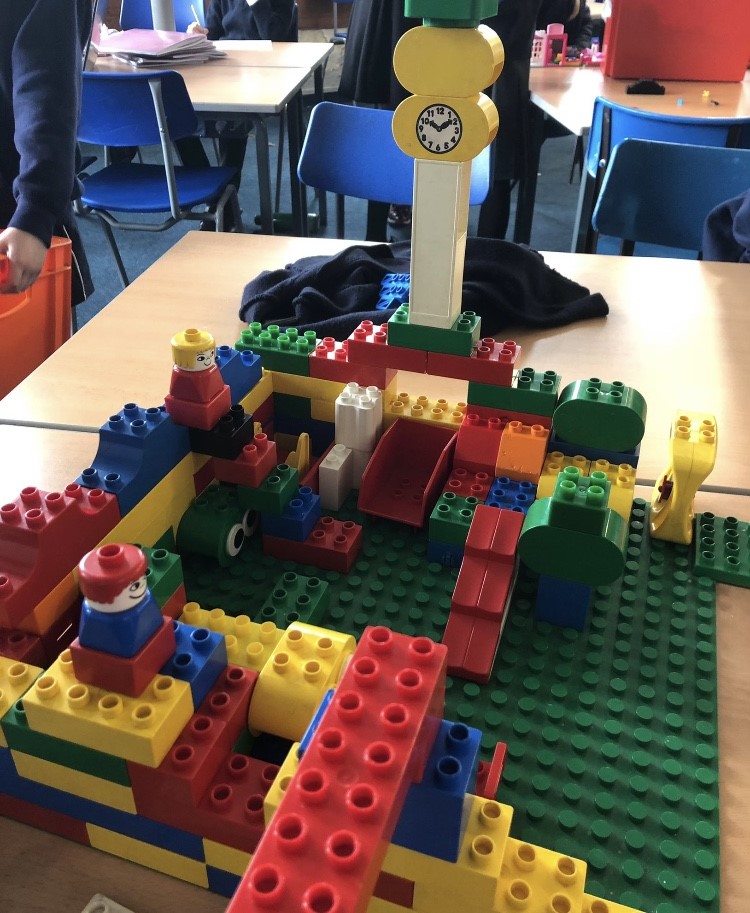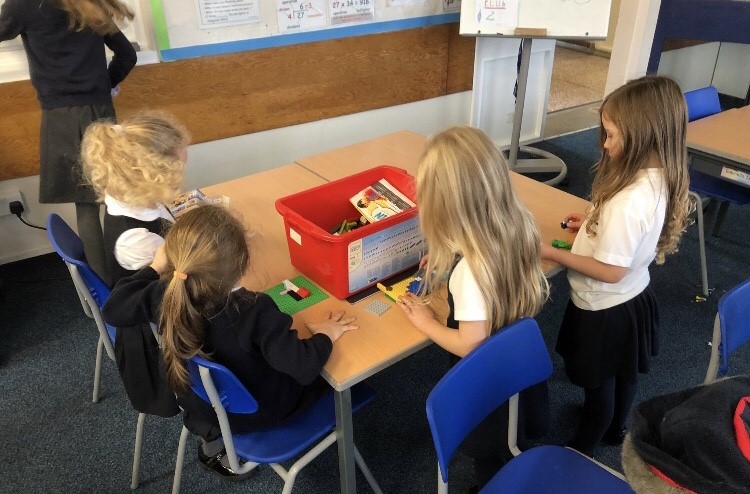 Choir Key Stage Two
St Peter's is a Makaton friendly school and so rather than just a normal choir we have a Makaton choir. We sing a wide range of songs from The Greatest Showman to My Lighthouse by the Rend Collective. We love being able to sign as we sing so that everybody can share and enjoy the music. We sing at celebrations, out in the community and in church as well as major national events such as the Young Voices concert at Sheffield Arena.
Choir Key Stage One
Mrs Pywell runs our little voices Key Stage One choir every Friday lunchtime.
Makaton Club

Makaton is a unique language programme that uses symbols, signs and speech to enable people to communicate. It supports the development of essential communication skills such as attention and listening, comprehension, memory, recall and organisation of language and expression.
Mrs Jones runs Makaton Club each week and approximately 30 children attend. The children practise signing individual words and sentences and learn a set of new signs during the session. Throughout the week, these children share their knowledge across the school, teaching the new signs to whole classes or staff who work outside the classrooms, with the support of visual aids. The Makaton Leaders are dedicated to supporting communication and take their role incredibly seriously.
Here are some comments from our  Makaton Leaders:
I want us to be a Makaton Friendly School. 
Makaton is fun and an easier way to communicate for some people. 
It's better to not leave any people out, Makaton can help with that. 
We learn Makaton for ALL people who come into the school, we can help everyone to communicate. 
We learn Makaton so we can communicate in a different way. That's good for everyone.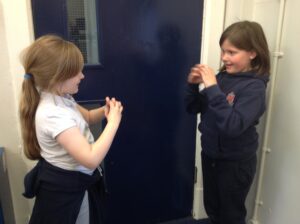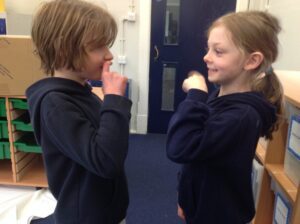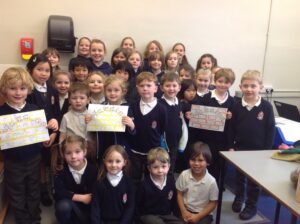 Chess Club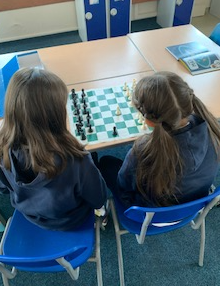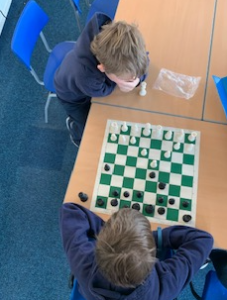 Year 5& 6: Members of chess club were so excited to use their Chess sets which have been kindly donated by Harrogate & District Primary Schools' Chess Association!
Tchoukball Club
We are delighted to announce the start of a brand-new club coming in the summer term 2022.
Tchoukball club will begin on Monday nights in the summer term on the back playground. Tchoukball is a fast-paced and fun-filled sport suited for all ages and abilities. It's uniquely positioned as one of the few mixed-gender sports in the UK and is perfect for educational settings. Check out the tchoukball rules here.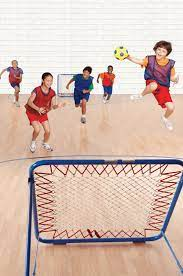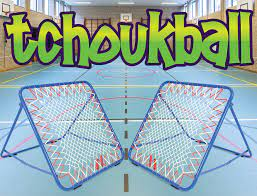 Dodgeball Clubs
Dodgeball is a very popular sport at St Peter's both in PE and at club level with clubs for all ages running at different points of the year. This fast paced game requires agility, quick thinking and considerable tactical awareness and is a great workout.