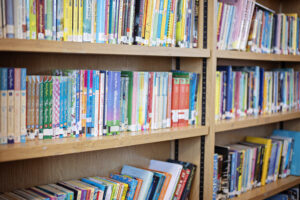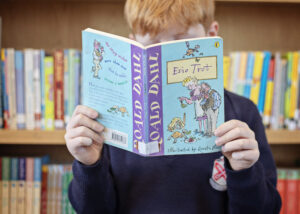 'The teaching of phonics is effective. The phonics sessions that we visited were engaging and supported the pupils' understanding of letters and the sounds they make. In one session, the pupils were captivated by various different items that the teacher pulled from a bag.'
Ofsted 2019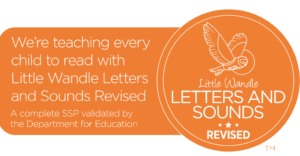 Central to our vision of Love Learn Shine is;
LEARN
We inspire children to a lifelong love of learning, to develop wisdom, knowledge and skills and be fluent, confident learners who are well prepared for life in a diverse world.
Learning to read and develop a passion for reading plays a key role in the achievement of our vision.
Subject Leader
The subject leader for Phonics and Reading is Miss Ratcliffe.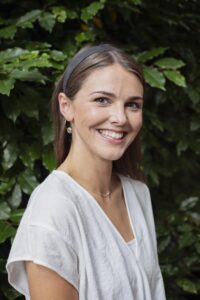 They can be contacted by emailing admin@stpeters.ycway.uk using the subject title FAO of followed by the name of the subject leader. Emails typically receive a reply within 2-3 working days. Please note most of our subject leaders have a full-time teaching commitment.
With oversight and support from our Senior Leadership team subject leaders oversee and monitor the intent, implementation and impact of their subject.
Subject Rationale
Quality first curriculum implementation in reading supports all children to become fluent readers and writers. At St Peter's, we use Little Wandle, Letters and Sounds Revised, a systematic and synthetic phonics programme. Children make a strong start in Reception: teaching begins in Week 2 of the Autumn term. In EYFS and Year 1, the children learn four new sounds a week and then consolidate that week's learning. Any child in Year 2 who is not fully fluent at reading or has not yet met the standard of the Phonics Screening Check will continue with daily phonics. These children urgently need to catch up, so the gap between themselves and their peers does not widen. If any child in Year 3 to 6 has gaps in their phonic knowledge when reading or writing, we plan phonics 'catch-up' lessons to address specific reading or writing gaps. This ensures that children build on their growing knowledge of the alphabetic code, mastering phonics to read and spell as they move through school.
Full Phonics and Early Reading Rationale 
Subject Sequence and Knowledge Progression
All Primary Schools are required to select a DfE approved Systematic Synthetic Phonics Programme from the approved DfE approved provider list.
As it builds upon our prior use of the Letters and Sounds programme which has been successfully implemented we have selected Little Wandle Letters and Sounds Revised as our Systematic Synthetic Phonics Programme.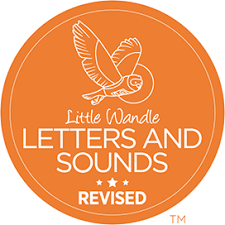 We are pleased to share the following documents that outline the phonics programme used and some supporting materials we hope families find helpful.
Phonics Curriculum Overview Reception & Year 1
Phonics Parent Information Evening Slides
Everybody Read Leaflet for families
Reading Resources for Families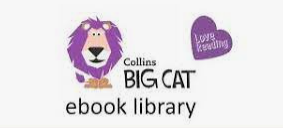 For parents | Letters and Sounds (littlewandlelettersandsounds.org.uk)
As well as physical copies of systemically matched reading books being sent home we are delighted to provide families with access to a wide range of e-books.
We have now subscribed to The Big Cat e-library! This gives us access to over 1000 levelled reading books online, including 250 fully decodable phonics e-book readers aligned to our phonics programme. Each child has a personal login and the teachers will assign access to books at an appropriate reading level. The children can then choose to read the book themselves or have the book read to them using the audio feature. Linked to each book there are also resources and ideas to deepen understanding and comprehension skills.
You can also access your allocated books through the free 'Collins eBooks' app which is available to download for iOS and Android.
Need some help getting started? Have a look at the Parent Guide below.