Subject Leader
The subject leader for Music is Miss Potter.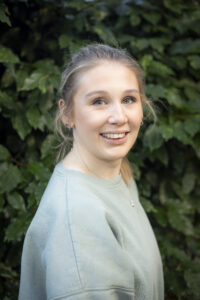 They can be contacted by emailing admin@stpeters.ycway.uk using the subject title FAO of followed by the name of the subject leader. Emails typically receive a reply within 2-3 working days. Please note most of our subject leaders have a full-time teaching commitment.
With oversight and support from our Senior Leadership team subject leaders oversee and monitor the intent, implementation and impact of their subject.
Curriculum Development
Intent – The ambition and principles of our curriculum for our children. The curriculum content we expect children to learn. What we expect children to know. There is additional information on our intent – link to intent page
Implementation – How the intentions are realised. The sequence and strategies used to ensure children know and remember more. There is additional information on our curriculum page.
Impact – How we check and see if children know what we expect them to and how we help them further if needed. How knowledge and skills learnt improved and enriches their lives socially, emotionally, spiritually as well as academically.
Subject Rationale
Music is a universal language that embodies one of the highest forms of creativity. At St Peters we believe that a high-quality music education should engage and inspire pupils to develop a love of music and their talent as musicians, and so increase their self-confidence, creativity and sense of achievement. As pupils progress, they should develop a critical engagement with music, allowing them to compose, and to listen with discrimination to the best in the musical canon.
Music at St Peters will be taught through 4 Threshold Concepts that fit together to shape the implementation of our music curriculum. These concepts are; Performing, Listening, Composing and, in KS2, The History of Music. These woven strands, alongside a researched scheme that has been developed by professionals, will cover the inter-related dimensions of music and capture pupils' imaginations whilst encouraging them to explore music enthusiastically.
At St Peter's the journey to becoming musically literate begins in the Early Years. Our youngest children learn about music within the EYFS areas of learning known as 'Expressive Arts and Designs'. The objectives are set out in the Early Learning Goals which underpin the curriculum planning of children aged between three and five years old. These will be led by the children's interest and the 'here and how' gained from the observation, assessment and planning cycle. They will have the opportunity to Sing a range of well-known nursery rhymes and songs; Perform songs, rhymes, poems and stories with others, and – when appropriate try to move in time with music.
By the time children reach the end of Year Six they will have developed a secure musical understanding and will be working in line with age related national expectations. They will have experienced a number of extracurricular opportunities to secure their musical understanding. Our children will confidently play and perform in solo and ensemble contexts, using their voices and playing musical instruments with increasing accuracy, fluency, control and expression.
Related Development Matters Learning

Expressive Arts and Design
Listen attentively, move to and talk about music, expressing their feelings and responses.
Sing in a group or on their own, increasingly matching the pitch and following the melody.
Explore and engage in music making and dance, performing solo or in groups.
Communication and Language
Listen carefully to rhymes and songs, paying attention to how they sound. Learn rhymes, poems and songs
Understand how to listen carefully and why listening is important.
Subject Sequence and Knowledge Progression
The documents below outline in more detail the sequence children will follow in relation to Music and the progression of knowledge.
Curriculum Intent & Implementation Subject Overview Music
Knowledge Organisers Examples
To help children secure the intended knowledge we are developing a range of child friendly knowledge organisers to support our curriculum implementation. Some examples are attached below.
Knowledge Organiser Music and Friendship Yr1&2
Knowledge Organiser Singing Together Yr1&2
Knowledge Organiser Time Signatures Year3&4
Knowledge Organiser Music Notation Yr3&4
Knowledge Organiser Music Technology Yr5&6
Knowledge Organiser Melodic Phrases Yr5&6
Impact Examples
We are pleased to share some examples of how knowledge and skills learnt have improved and enriched our children's lives socially, emotionally, spiritually as well as academically.